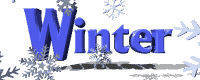 Welcome to the Middle School / High School Library!
Here's to a year filled with friends, fun, and good reading! Be sure to stop by to see what is new or to visit old favorites. I am looking for ideas for after school programs and clubs this year. Program ideas have included Percy Jackson, heroes and villains, star wars or?? Let me know what you think! Also, please come see me if you are interested in forming an after school club. I've heard a couple of interesting ideas!!
Also - I need students to be part of my LIBRARY TEAM. These students would come from their QUIPS on a regular schedule to help out in the library. Come sign up if you are interested.
Mrs. Susan Palumbo
NYS Certified Library-Media Specialist
827-6727 x2908
| | | |
| --- | --- | --- |
| Library Schedule | A Day | B Day |
| Before school 7:20-7:28 | OPEN | OPEN |
| Per 1 | OPEN | CLOSED |
| Per 2 | OPEN | OPEN |
| Per 3 | OPEN | CLOSED |
| Per 4 | CLOSED | OPEN |
| Per 5 -6 | CLOSED | OPEN |
| Per 6 -7 | 7 ONLY | CLOSED |
| Per 7 - 8 | OPEN | CLOSED |
| Per 8 -9 | CLOSED | OPEN |
| Per 10 | OPEN | CLOSED |
| Per 11 | CLOSED | OPEN |
| *Afterschool - must have pass from Mrs. Palumbo | OPEN | OPEN |