Creating Healthy Schools and Communities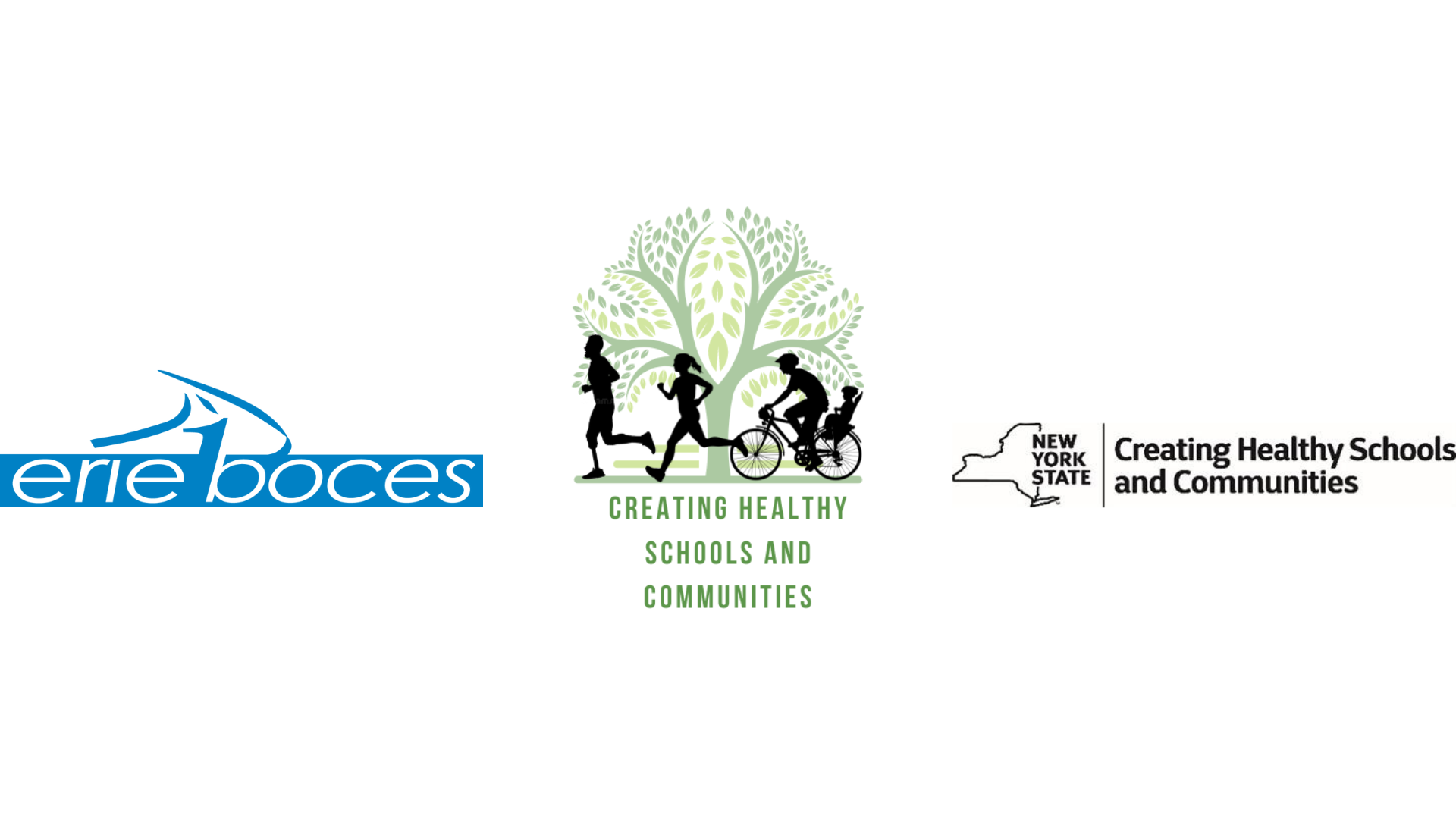 Creating Healthy Schools & Communities, funded by the NYS Department of Health, is a five-year grant effort utilizing a coordinated, multi-sector approach to increase demand for and access to healthy, affordable foods and opportunities for daily physical activity to reduce the risk of chronic disease in high-need communities and school districts. Our goal is to create meaningful sustainable change through the implementation of policy, systems, and environmental improvements.
Erie 1 BOCES is proud to collaborate with Cornell Cooperative Extension of Erie County, Healthy Community Alliance and Go Bike Buffalo to lead the Creating Healthy Schools and Communities (CHSC) initiative. The school districts currently involved in this effort are Salamanca, Randolph, West Valley, Springville Griffith Institute, Lackawanna, Cheektowaga Central, Cheektowaga Sloan and Maryvale. We will be working in Cattaraugus County, the Town of Cheektowaga, the City of Lackawanna and the Town of Springville.
For the school portion of the grant, this could include but is not limited to:
School gardening and farm to school initiatives

Healthy vending, fundraising, celebrations

Increase access to healthy, affordable foods

Nutrition education, healthy advertising

Safe routes to school efforts, bike safety, family activities

Professional development in nutrition and physical activity

Tabling at school events with nutrition and physical activity information
For more information on this grant, visit the Erie 1 BOCES Creating Healthy Schools website or contact:
Kate Huber
Wellness Coordinator, Creating Healthy Schools and Communities
355 Harlem Rd., West Seneca, NY 14224
Email: khuber@e1b.org
Phone: (716) 821-7566
Sarah Whiteway
School Coordinator, Creating Healthy Schools and Communities
355 Harlem Rd., West Seneca, NY 14224
Email: swhiteway@e1b.org
Phone: (716) 821-7520
Follow Creating Healthy Schools & Communities on social media:
Instagram: @Healthy_Schools_Communities
Facebook: @CreatingHealthySchools
Twitter: @CreatingHealthy